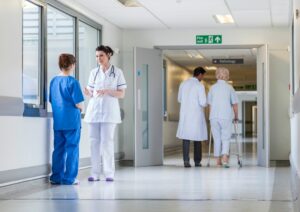 Whatever country we live in, there is one important topic that sooner or later affects us. This is medical assistance. You cannot ignore it!
In Spain, like any other country, it is possible to receive medical care on a public and private basis.
Already from the name the difference is clear – the pricing policy. If in state institutions you receive medical care absolutely free of charge, then in private clinics each service is paid separately or private insurance is issued with various coverage of medical services with the possibility of obtaining them in clinics from the list provided by the insurance company.
Which type of service to choose depends on the needs, health status and legal status in the country. Both have their advantages and disadvantages.
Free healthcare:
+ Free service for a certain category of citizens.
+ It cannot be denied to anyone in case of emergency, even foreigners. But then they will be billed if the patient is not in a separate category.
+ In case of urgent need, where serious professional training of specialists and technical equipment is required, free medicine often wins.
There are cases when doctors from private clinics themselves are interested in the availability of state insurance and, in force majeure circumstances, are poisoned by ambulance to a state clinic.
+ The qualifications of doctors are higher than in private centers. All professionals are required to pass the MIR (Médico Interno Residente) qualification exam, which confirms their knowledge and experience. At the same time, in order to become a doctor in a private clinic, it is enough to simply homologate your diploma.
+ Better technical equipment.
– Long periods of waiting for a doctor's appointment.
– You can't make an appointment with the right specialist right away without visiting a therapist.
– Lack of an individual approach to patients.
Private clinics:
+ You can choose your own doctor and time of visit.
+ You can immediately make an appointment with a specialist, avoiding a therapist.
+ An individual approach to each patient.
– The conditions for the provision of services in a private clinic depend on the contract concluded with the insurance company. For example, the number of sessions, consultations or services provided.
Some services may require a co-payment, unless otherwise provided in the insurance package, for example, for hospitalization, diagnostic tests, etc.
On the other hand, the clinic may refuse treatment when insurance ends. This can become critical when treating a serious medical condition.
-The need to pay for each session in the absence of insurance.
– And the most important disadvantage: if the disease or pathology existed before the private insurance was issued, then no insurance company will cover it.
Which type of medical care to choose depends on each specific case. But the most ideal ratio would be a combination of the two at the same time. What do you think?
PSC verified information only