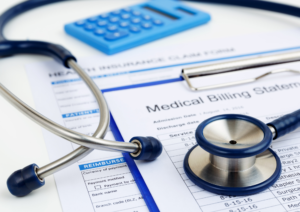 Have you decided to change your current country of residence to Spain or are you just looking closely? Wonderful. But it's important to stay realistic and live in a new place first before burning bridges. Unfortunately (or fortunately), as a tourist it is quite difficult to understand and make such a responsible decision. Therefore, there remains the option of an official move in the status of a resident of Spain.
Which residence permit to initially apply for depends on the capabilities and needs of each individual. But one way or another, it is necessary to strictly comply with all the requirements so as not to receive a refusal of an entry permit, regardless of the chosen visa.
One of the rules for a positive decision is Health Insurance. The country has requirements to consider when choosing a company accredited in Spain:
1. Full coverage
This means that the insurance must cover the same benefits as social security in Spain, that is, the entire range of medical services, for the entire duration of your stay in the country:
– primary health care
– emergency help
– hospitalization
– visiting medical specialists
– therapeutic procedures
– surgical operations
– reimbursement of drugs
– medical expenses
2. No surcharges (Sin copagos)
With this insurance, only the insurance premium / collection is paid without additional payments for visiting doctors and medical specialists. In other words, you can go to any medical center on the list for emergency and specialty services.
3. No waiting period (in some cases)
Health insurance in Spain usually has a so-called "waiting period" for access to certain services, such as hospitalization, surgery and highly diagnostic tests. For this reason, health insurance is required without a waiting period, that is, from the first day of validity, you can use the available services within the framework of the insurance.
Compliance with this clause is sometimes required for some residence permits, in particular for obtaining a student visa.
4. Medical expenses
In most cases, when applying for a residence permit, medical insurance is required without restrictions on the amount. But there is also the possibility of additional reembolso registration. This is a reimbursement of medical expenses received at a clinic or from a doctor who is not covered by insurance. That is, the return of interest on the amount spent, but with a limited annual limit.
So in Sanitas reembolso you can reimburse the expenses not only of Spanish doctors, but also of any medical department around the world, for example, in the USA, Germany or Russia.
5. Repatriation
This term refers to a return to the country of origin in the event of unforeseen circumstances, such as an accident or death of the insured.
Always check if repatriation is included in your insurance. Sometimes it is issued separately from the main health insurance
If we talk about the cost of insurance, it is difficult to say a specific amount. It is necessary to take into account factors such as age, volume of services, health status, the number of people included in it, as well as the possible conditions of the insurer itself. On the other hand, not all companies are ready to insure due to the presence of serious pathologies in a person, since the cost of treatment in the event of an exacerbation will be high.
Need help getting insurance? We will be happy to help you. We do not cooperate, but we are an authorized insurance agent from Sanitas. Our experts will select and help you arrange insurance for you free of charge. And for students, we provide good discounts that will definitely delight you.
PSC verified information only