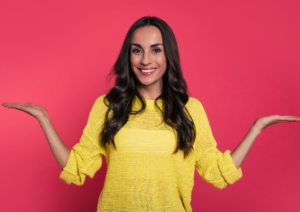 Spain has always been on the list of top countries where many people want to move. No wonder. Sun and sea, delicious food, friendly people, a variety of cultural heritage and nature. Having come to this country once, you want to constantly return, and sometimes not leave it.
And this is real. As in any other country in the world, it is possible to obtain a residence permit. This document gives the right to live in Spain legally for more than 90 days and up to 5 years for citizens of other countries.
Spain offers a large variety of residence permits for those in love with a country in which it is easy to get confused. Therefore, in this post we decided to disassemble one of the most frequent questions "What types of residence permits in Spain can be applied for while in the status of a tourist, and which only in their own country?"
List of residence permits for which you can apply both in Spain and in your country of residence:
• Student visa or residence permit
• A visa for love or residence permit of a family member of an EU citizen: by marriage, pareja de hecho or pareja estable
• Residence permit for business, namely:
• Entrepreneur visa for innovation activities (Law 14/2013)
• Investor visa
• Residence permit for work:
• Intra-corporate translation
• Residence permit of a highly qualified specialist
• Residence permit for scientific research
In addition to such advantages as free movement within the EU, the ability to work and reside legally on a long-term basis in Spain, newly-made residents have a pleasant bonus – receiving the coveted card without leaving the kingdom (if submitted in Spain).
There is also the possibility of obtaining a residence permit for family reunification in the general regime both in Spain and in your own country. But you can apply for a temporary permit to enter Spain for the further receipt of a resident card only in your own country. This is one of the main differences from a residence permit for reunification with EU members, when the reuniting person is either a citizen of Spain or one of the EU countries.
There are visas that can only be requested in the country of actual residence:
– Residence permit without the right to work;
– Residence permit under a contract in a general regime, that is, for citizens of non-EU countries;
– Residence permit of an entrepreneur in the general regime.
As you can see, there is plenty to choose from!
Make an appointment with our specialists for a consultation. We will take into account all your requests and current conditions and select the best option for you.
PSC verified information only