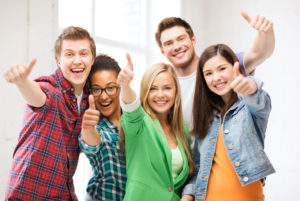 It is no secret that Spain is one of the most attractive European countries. Every year, it is visited by millions of tourists from all around the world and many of them wanting to stay longer to work, study or live here. After all, few countries can boast about the great variety of favorable factors: a developed economy, social security, good standard of living and high summer temperatures almost all year round, well if it is not summer, Spain has the most favorable climate in Europe. It also has snow in winter in some parts of Spain where you can ski or snowboard in places such as Sierra Nevada and Andorra which are very popular tourist destinations. There is something for everyone ranging from golf fanatics to surf lovers. Also, the Spanish government is very fair with foreigners and therefore in many areas of life, their rights are no different to those of the citizens. Those who are not residents can take out bank loans e.g. a mortgage loan on property. All of these factors make migration very tempting even for children who can have the opportunity to live in Spain with a student visa.
Language Schools
Spain is very welcoming to people who would like to learn Spanish in the country and there is endless opportunities to do so in the countless amount of language schools throughout Spain, Spanish courses and classes in Universities. Learning Spanish can have many benefits for you, you can do business in Spain, make contacts, friends and just make your time in Spain easier.
It is important that your curriculum is at least 20 academic hours per week. Only that intensity allows you to claim to be in Spain longer than a regular Schengen visa (90 days per semester). Our company has collaborated with educational institutions for a long time and knows which language schools in Spain have special accreditation from the Cervantes Institute, offers the best educational programs for foreigners. Many Pro Spain Consulting customers have already received student visas and foreign student cards.
The benefits of a student visa in Spain
Depending on the duration of the course, a student visa (category D) allows the holder to remain in the country 365 days a year and renew it without leaving the country. In addition, this type allows you to obtain permission to remain in the country and the family members of the student. If necessary, the student can apply for a work permit.
Another benefit would be that you can get your student visa here in Spain which makes it easier for so you don´t have to return to your home country and present it in the Consulate of Spain.
How to obtain a student visa
Certainly, despite the loyalty of the Spaniards, choosing an educational institution, preparing a folder with all of the required documents for a visa independently, in most cases, is doomed to failure. The bureaucracy of the Spanish administrative authorities are strict. Of course, if you have a lot of free time, you can apply for a visa patiently several times and hope and wait for a positive response. But you should not waste your valuable time and end up frustrated. Let our experienced specialists deal with that for you.
Pro Spain Consulting will help you prepare a folder of documents, deal with all bureaucratic difficulties and give you a Student Visa at an amazing discount. All that is required of you is to choose the school in which you would like to study, be it in the bustling tourist city of Barcelona, ​​where life is lived day and night, in the capital city Madrid or maybe in the elite resorts of the Costa del Sol, in Marbella or in the city with the oldest universities in Spain, Granada. There is a wide variety of options.
Our professional consultants will explain in detail everything you need to know so that you do not regret a second of your choice.
Contact us today!
PSC verified information only