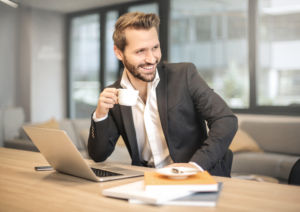 Have you decided to work in Spain as an individual entrepreneur?  Then this post is for you.
The process of registering an individual entrepreneur or Autonomo, if you are not a resident of Spain, takes place in 4 stages.
Stage 1 – Obtaining a work permit in Spain
It consists in providing a Business Project (indicating the type of planned activity, proposed investments, profits and the number of jobs created as necessary), as well as demonstrating sufficient funds and professional qualifications necessary for the planned work.
Stage 2 – NIE registration and opening a Spanish bank account
After obtaining a temporary business permit and entering the country, you must apply for a NIE and open a bank account, which you will need to conduct business and perform any financial transactions, as well as reporting to official authorities.
Stage 3 – Registration of autónomo in the Treasury
In fact, by doing so, you inform the tax authorities that you will be engaged in economic activity in Spain. From now on, you can issue invoices and will be required to declare income and pay taxes.
For registration you will need:
– previously obtained NIE
– Passport and a copy of it
– Spanish bank account number
In addition, you will need to fill out Declaration 036 or 037, depending on your situation. Most often, in the case of registration as an individual entrepreneur, Form 037 is filled out, that is, a simplified model that is suitable for running a small business.
Stage 4 – Registration in the Social Security System (RETA)
The next step after registration with the tax office is registration with the social security fund, as a result of which you will be required to pay a monthly quota of an individual entrepreneur. This way, you will not only be able to receive public health assistance, but also be able to receive a pension in the future.
Do you want to develop your business in Spain? Contact our specialists. We have extensive experience in registering and obtaining a residence permit with the right to work without a contract, in particular as an individual entrepreneur.
Contact us today for more information!
PSC verified information only