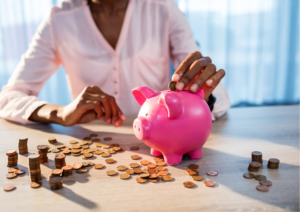 IPREM is an index used in Spain as a benchmark in the provision of economic aid, subsidies and unemployment benefits.
This indicator serves as an indicator of the cost of living in Spain. It appeared in 2004 and replaced the previously used minimum wage.
⠀
You ma ask what has it to do with foreigners who just want to move to Spain or already live here? It's simple.
⠀
Based on IPREM, the minimum monthly income for foreign citizens is calculated when applying for many residence permits in Spain.
⠀
It doesn't matter if you apply in your country or if you renew your residence permit in Spain. In any case, the amount of funds provided depends on the size of the IPREM on the date of submission and the special conditions of each type of residence.
⠀
!!! For 4 years (from 2017 to 2020), the indicator did not change and amounted to 537.84 € per month. But the pandemic did not go unnoticed. In 2021, the size of IPREM increased by 5%. This is the largest leap in the history of the index. It seems a little, only 27.06 €. And if this is multiplied by 12 months?
⠀
Let's look at the calculation of IPREM using the example of a Student visa:
– Economic funds for living in Spain must be shown at least 100% IPREM for the applicant and 75% for each family member. For 2021, it is 564.90 € per month.
Thus, the minimum amount to be shown for an initial request for 1 year of residence for the applicant is 6,778.80 € (564.90 x 100% x 12 months).
– If he wants to register 2 more family members, the amount increases. For each of them you need to show additional financial resources in the amount of 75% IPREM: ((564, 90 x 75% x 12 months) x 2) = 10 168.20 € …
– As a result, in total for 3 family members, we get 16 947 € calculated for 1 year.
⠀
Did you find this information helpful?
PSC verified information only