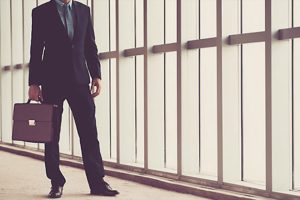 Duration of registration of the residence: 10 working days from the date of submission of documents to the Consulate and 20 working days from the date of submission of documents to the administrative authorities of Spain.
Validity of the residence (investor card): 2 years. When renewing this investor card, its validity period will be 5 years.

Rights for this residence: the right to work as an investor and members of his family (with the right to work under a contract and conduct his own business) the opportunity to travel in Schengen, there is no minimum or maximum restriction on the length of stay in Spain.

Hello, dear held investors, as well as future investors. In this article we will try to tell you all the nuances that you need to keep in mind in order to obtain the coveted gold visa or investor residence permit. Firstly, the Law on Entrepreneurship of September 28, 2013 is responsible for regulating issues regarding the procedure for obtaining an investor residence permit or a golden visa. It is he who identifies two key concepts – the first is the investor's visa, it is also called Gold visa or Golden Visa (golden visa), it is drawn up in the country of residence of the investor in the Consulate of Spain.The validity of the golden visa is 1 year and the visa is issued with a work permit, on its basis you can only enter the territory of Spain, since the visa is national (in practice, very often other countries of the Schengen agreement are still allowed into their countries on this visa, but this a completely different story). By itself, this visa is a key to Spain, during the validity of which you will need to request an investor residence permit.
The second and most important definition is the residence permit of the investor or the residence of the investor. Until July 2015, this investor residence permit was issued in Spain solely on the basis of an investor visa Gold visa / Golden Visa. Now, with the entry into force of new settlement to the law, it has become possible to obtain an investor residence permit directly in Spain, bypassing the hassle and costs of obtaining a gold visa (Gold Visa / Golden Visa)! Now it's enough to enter Spain with a simple tourist visa and apply for a residence permit. The investor's residence permit is issued for a period of 2 years and is a card with which you can work, live in Spain, and travel freely in Europe.
The concept of Gold visa / Golden VisaIt's widely known in Spain, but did you know that it is possible to obtain a long-awaited visa or an investor's permit not only by investing 500,000 euros in real estate, but also on the basis of other types of investments. Below we will talk about these types of investments.
In accordance with the Law on Entrepreneurs 14/2013, which entered into force on September 28, 2013, an investor is a person who has made significant investments in Spain. Significant investments are understood as:
1. Investments in real estate from 500,000 euros and above
2. Investments in financial assets, such as:
a. Shares and bonds of a state loan (2 million euros)
b. Shares or equity in companies with Spanish capital from 1.000.000 euros
c. Bank deposits in Spanish credit or financial institutions (1 million euros)
d. Investment funds, investment funds of closed joint-stock companies, funds of venture (risk) capital established in Spain (1 million euros)
3. Investments in a business project in Spain

Moreover, the investor and his family members, or the legal representative of the investor and his family members, can exercise the right to receive a gold visa or an investor's residence permit. These members include:
minor children adult children who are dependent on the investor and have not yet created their own family dependent investor parents investor's spouse

Do you have questions on this topic?

Get today and we will provide you with all the information.
PSC verified information only