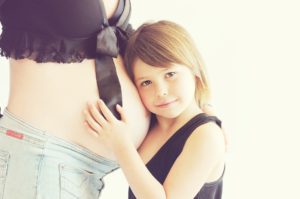 Give your child a Spanish future
Taking care of  children today is not only taking care of their present, but, first of all, understanding that in our hands there is an opportunity to give them something more for their future.
To the best of their abilities, someone opens a bank account in the name of the child, so that by the time they graduate from school there is enough money to study at a prestigious university in Europe or America, someone chooses a kindergarten, school, plans additional educational and developmental programs, classes ect.
But in this article we will tell you how to give your unborn child an incomparable gift, namely how in a year after birth he or she will have a Spanish passport in their hand!
Childbirth in Spain
To give birth abroad has long been known to many. Virtually every woman in the circle of acquaintances there is one who chose to carry out the entire pregnancy or only the last months in America or Europe. The most popular answers to the question "Why?" Are "distrust of the national health care system, paramedical errors, their inattention, approach, etc.," followed by "the desire to be in favorable climatic, environmental conditions, to have the opportunity to use fresh quality food (fruits, seafood) ". And, of course, every woman would like to have a "sea view" ward. But there is a more serious reason to go to give birth in Spain …
Advantages of childbirth in Spain for a child and their parents
Thanks to the Spanish Law, a child born in Spain has the right to Spanish nationality. The child can apply for it when he/she turns 18 years old or after 1 year of living with the official residence that his mother/father has. This means that the parents can use their residence for the child and later, after one year of living in this residence, the child can apply for the Spanish passport.
You will say that not everyone can afford to give birth abroad, and even more so in Spain. And that is not  entirely true. Few people know that here the health insurance system allows giving birth in the best clinics of the country not only to their citizens, but also to foreigners at prices that are affordable and affordable for many.
How much are births in Spain
Without an insurance policy, the cost of delivery without complications in almost any clinic in Spain is about 3,000 euros. One visit to the doctor is about 150 euros. You will have to pay this amount only if you did not have insurance ordered in advance in Spain. If you ordered insurance prior to the birth  accredited in Spain (i.e. at least two months before pregnancy), then the whole process of accompanying pregnancy and childbirth, and even including preparatory courses, will cost you free of charge.
Our company Pro Spain Consulting will help you get an absolutely free insurance policy from one of the most respected companies in the world – Sanitas, which includes absolutely all expenses: tests, visits to doctors, childbirth, childbirth preparation courses, and general medical (not only for pregnancy) maintenance in the best private medical centers around the country. Thus, the Chamber with the sea view and the best medical staff of Spain are provided for you!
The period of non-coverage of labor is 8 months, that is, you need to take out insurance at the time of pregnancy planning. If a woman is already pregnant, then it also makes sense to purchase a policy, as it will cover at least all the mandatory tests during pregnancy and visits to the doctor. You can issue such a policy at any time.
You can purchase insurance remotely
Pro Spain Consulting will take care of issuing an insurance policy remotely without your personal presence. All that is required is to send us your passport data, fill out a questionnaire, specify bank data for debiting (if an account is in a Spanish bank, funds are withdrawn monthly, if the bank is from another country, the amount is charged one year in advance).
How much is insurance to cover pregnancy and childbirth in Spain
The Sanitas company offers several types of policies, which differ in the number of included services. The more expensive it is, the more expenses the insurance covers and the earlier it allows you to use some expensive services (not only for pregnancy). The minimum cost of insurance covering the management of pregnancy and childbirth is only 40-60 euros per month, depending on the age of the patient.
Where to begin..
So, if you decide to give birth in Spain, you need to take care of the following steps:
First, seek advice from Pro Spain Consulting to learn and receive all the necessary information in more detail.
Secondly, do not waste time and immediately order insurance. You will need a residence permit or a long-term visa to stay in Spain during the pregnancy and at least another month after the birth. You also need to choose a city and clinic, doctor, based on your preference.
Company managers will advise you on each issue of interest and will do everything possible to ensure that pregnancy and childbirth in Spain
If you would like to:
– attend the best European private clinics
– receive advice from renowned professors
– to undergo tests on the latest generation devices, to do the most modern laboratory research,
And also have the opportunity to enjoy the Spanish climate, quality food, friendly environment, today you can make a decision and give your unborn child the choice of which country to live, work and study when he/she grows up. It does not matter whether your son or daughter wants to take advantage of it, but you, at least, can offer your baby a chance that many cannot even dream of.
Contact us now for more information or to book a consultation.
PSC verified information only