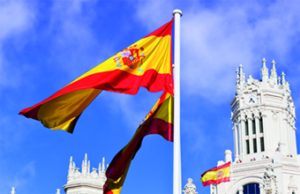 The NIE (Foreigner Identity Number) is assigned to foreigners to identify their activities related to social and financial procedures in Spain. As stipulated by law, any person who is legally in the territory of the Spain for more than three consecutive months should have a NIE certificate. But even if you are in the country for less and at the same time plan to do one of the actions listed below, you can not do it without a certificate. You can request a NIE not only in Spain, but also in the consulate of the country where you reside. If a foreign citizen has a residence permit in Spain, they have the right to reside here (residence permit for family reunification, residence permit without right to work, national category D visa with the right of permanent residence). It is a combination of two Latin letters, one at the beginning and one at the end, and there are seven digits between them. The resident card is located on the front in the lower left corner. It should not be confused with the card number itself. We will tell you how to obtain exactly the NIE and the certificate of your assignment.
When a NIE certificate is required:
The procedure to receive an identification number is regulated by article 58 of the Spanish Foreign Citizens Law, which establishes that an NIE is required if a foreigner performs financial activities here, as well as the following procedures:
• Study or work in Spain.
• Buying, selling, insuring a property in Spain or any purchase is more expensive than € 3,000
• Buy a car in Spain
• Heritage
• Tax payment
• Mortgage or loan
• Setup a company, start a business or work in Spain.
• Registration in the social security and health system, benefits, pensions.
• Contracts for the provision of social services, with public services.
• For insurance payments
• To register a property in the Property Registry of Spain.
• Obtain a driver's license and any official certificate in public institutions in Spain.
In fact, the NIE is necessary for all foreigners whose financial, social and professional activity is related to Spain.
How and where to obtain a NIE certificate:
Depending on the province, the requirements and rules for issuing a certificate may vary. For example, in some places, a request must be completed directly in that place, in the police station, in other cases only questionnaires are accepted, in Andalusia and Catalonia it is necessary to register online in advance.
You can obtain a certificate in three ways:
• Personal presentation of documents in Spain.
• Through a legal advisor in Spain.
• Submission to the consulate of Spain in your home country.
While in Spain, the NIE is obtained from the local police in the Immigration Department. In addition, it is important to contact the appropriate department, for Europeans or non-Europeans and non-residents (non-EU citizens, non-residents).
You must submit the following documents:
• Copy and original of completed form EX 15 (Application for Foreigner Identity Number (NIE) and Certificates);
• Passport (and international passport) and copies of all its pages;
• Address in Spain (registration by place of residence);
• A written justification of the need to obtain a NIE;
• Administrative fee.
As we have already indicated, it is possible to request a NIE through a confidant with the power of attorney. In this case, you can be represented by a Spanish lawyer or a lawyer who will present all the necessary documents for your consideration and then give you the finished certificate. Or, if you are going to be represented by a foreign citizen, the power must be translated into Spanish and legalized.
With respect to the terms, according to Spanish legislation, the deadline to obtain a NIE certificate can not exceed 5 days from the date of the request. That is, if you directly apply for work in the foreigners department at the police station, during this period you should receive information about the results of the examination of the documents. Unfortunately, as the practice shows, the deadlines are met very rarely, and usually are at least ten days.
If you are getting your identification number at the Consulate of Spain, it is necessary to request and complete the same form EX-15. In this case, the time can be significantly increased. It is necessary to enquire in advance how this procedure is carried out in your country.
Expiration date of the NIE certificate:
Also, not everyone knows that the certificate needs to be renewed. Of course, if you do not need to present it personally to any institution, then you can not do it. But you should know that, despite the fact that the NIE is assigned to a foreigner once and for all, officially the period of the certificate itself, the paper supplier (the number itself remains with you for life) is of only three months. As well as, for example, a certificate from the workplace or from the bank. To update, you must confirm the circumstances that serve as a reason for this. In some regions of Spain, however, the certificate does not need to be renewed. When updating the NIE, the same set of documents are required: a completed EX-15 form, copies of all pages of passports, power of attorney (if it is through an intermediary), a statement of justification, an old certificate.
If you have any questions or would like to find out more information you can contact us here at Pro Spain Consulting. We will respond to any queries you have as soon as possible.
Contact us now!
PSC verified information only