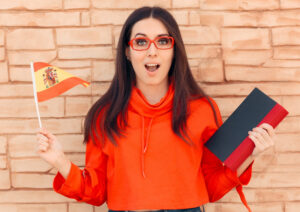 When it comes to working in Spain, obtaining a Social Security number is a crucial step for both foreigners and Spanish nationals. This unique identifier connects individuals to the Social Security system and is required for various procedures related to this institution. Whether you are an employee, self-employed, or a student pursuing an internship, your work permit, NIE (foreigner identification number), or passport alone will not suffice. To be legally employed in the country, you must obtain a Social Security number, which enables the Spanish Social Security to accurately identify you.
The significance of the Social Security number in Spain cannot be overstated. Besides the NIE or Spanish ID number, it is considered the second most important identifier in the country. This number grants you numerous advantages, such as access to healthcare in Spain, eligibility for unemployment or disability benefits, the ability to receive a pension, and facilitates other procedures linked to your monthly contributions.
You may also come across the Social Security number referenced as "Número de Afiliación de la Seguridad Social" or simply "SSN." Regardless of the terminology used, it remains a vital component of your identification in Spain. Understanding who can apply for it and the process involved is essential.
Typically, if you do not possess a Social Security number yet, the company hiring you will apply for it on your behalf after you sign the employment contract. In this case, you can rest assured that the responsibility lies with the employer, as it is mandated by law.
However, if you plan to work as a freelancer or self-employed, you will be required to initiate and complete the application process yourself, as there is no company acting as an intermediary. The following section outlines the steps involved in obtaining the Social Security number.
There are currently two options available for obtaining the Social Security number in Spain: online or in person. While the online route is recommended for its convenience, let's explore both options.
Before delving into the application process, it's important to note that once you acquire your Social Security number, it remains with you indefinitely. It does not expire, and you will retain the same number throughout your time in Spain.
Applying Online:
The fastest and simplest way to obtain your Social Security number is through the Spanish Social Security website. To begin, ensure that you have a digital certificate or "cl@ve" authentication, which enables you to sign any necessary online documents. Instructions on obtaining your digital certificate can be found here.
The online application process is straightforward. First, download and complete Form TA-1, which can be found on the website. Please note that the form is in Spanish, and it is essential to complete it using capital letters, as indicated at the beginning of the document, where instructions for proper completion are provided.
If you do not have a digital certificate, you can submit the properly completed TA-1 form through a designated link on the website. In this case, the system will prompt you to scan and upload your NIE.
Alternatively, if you possess a digital certificate, you must use the submission link provided on the website. Along with the form TA-1, you will also need to submit the following documents:
-Your ID or passport
-Your TIE (physical residency card) displaying your NIE number
-Your padrón certificate (a certificate of registration at your local municipality)
-Employment contract or internship contract
Upon completion of these steps, you can expect to receive your Social Security number within 24 hours.
Applying in Person:
If you prefer to handle matters in person, it is entirely possible to obtain your Social Security number through this method as well.
Here's how the process works:
Schedule an appointment (cita previa) at your nearest Tesorería de la Seguridad Social. You can find the nearest office on the Social Security website.
Keep in mind that most likely, the staff may not speak English fluently. It is advisable to bring someone who can assist with translation. Additionally, ensure that you have all the necessary documents prepared and completed before your appointment.
Visit the designated office with the required documents, which include the TA-1 form, ID and a scanned copy, residency card (TIE), and padrón certificate.
Your Social Security number will be issued on the spot.
Please note that some offices may also require you to present a job contract before issuing the number.
Obtaining a Social Security number in Spain is a fundamental step for anyone planning to work, whether as an employee, self-employed worker, or intern. It ensures proper identification within the Spanish Social Security system and opens doors to various benefits and services.
Remember, your Social Security number stays with you throughout your time in Spain, allowing you to enjoy the advantages that come with it. By following the application process, either online or in person, you can acquire this crucial identifier and embark on your professional journey in Spain with confidence.
PSC verified information only