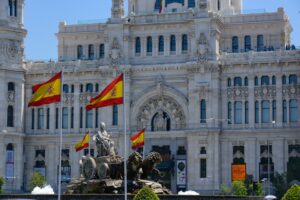 Moving to Spain as an expat is an exciting adventure, but it's important to navigate the visa and residency requirements to ensure a legal and seamless transition. In this comprehensive guide, we'll provide you with an overview of the different visa options, residency requirements, necessary documents, and the process for obtaining them. Whether you're planning to work, study, retire, or start a business in Spain, understanding the visa and residency process is crucial for a successful relocation.
Understanding Visa Options: Spain offers various visa options tailored to different purposes. We'll explore the most common ones, including:
Work Visa: For those planning to be employed in Spain.
Student Visa: For individuals pursuing education at a Spanish institution.
Retirement Visa: Designed for retirees looking to live in Spain.
Entrepreneur Visa: For aspiring business owners planning to start a business in Spain.
Family Reunification Visa: For joining family members already residing in Spain.
Residency Requirements: Once you have entered Spain with the appropriate visa, you'll need to fulfill the residency requirements to legally reside in the country. We'll discuss the different types of residency permits, such as:
Temporary Residency: Valid for a specific duration, usually linked to your visa.
Permanent Residency: Available after residing in Spain for a certain number of years.
Golden Visa: A special residency option for non-EU citizens investing in Spanish real estate.
Necessary Documents: To obtain a visa or residency permit, you'll need to gather specific documents. We'll provide an overview of the common requirements, which may include:
Valid passport with a certain remaining validity period.
Proof of financial means to support yourself in Spain.
Health insurance coverage.
Background check certificates.
Proof of accommodation in Spain.
Employment or educational offer letters (if applicable).
The Application Process: We'll guide you through the application process step by step, ensuring you're prepared for each stage. This includes:
Locating and contacting the Spanish consulate or embassy in your home country.
Collecting and organizing the necessary documents.
Scheduling appointments and submitting your application.
Paying any applicable fees.
Attending interviews, if required.
Tracking the progress of your application and staying informed.
Conclusion: Obtaining the necessary visas and residency permits is a crucial step for expats moving to Spain. By understanding the visa options, residency requirements, necessary documents, and the application process, you can ensure a legal and seamless relocation. Remember to consult with a professional legal consultant or immigration expert to receive personalized guidance tailored to your situation.
At ProSpainConsulting, we specialize in assisting expats with their visa and residency needs in Spain. Contact us today to benefit from our expertise and make your move to Spain a stress-free experience.
Disclaimer: This article is intended for informational purposes only and should not be considered as legal advice. The visa and residency requirements may vary based on individual circumstances. Please consult with a qualified legal professional for personalized guidance.
PSC verified information only