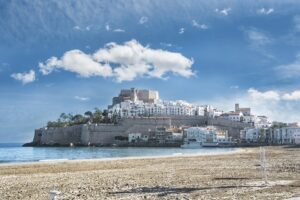 The Spanish real estate market has experienced a notable increase in attention from American buyers in recent months, with a record number of property purchases by Americans. According to a recent report, Americans now rank as the third-largest group of foreign buyers in the Spanish property market, following the French and the British.
Various factors have contributed to this rise in American interest in Spanish real estate. Firstly, the COVID-19 pandemic has prompted many Americans to reconsider their living situations and explore alternative relocation options. Spain's pleasant climate, stunning beaches, and laid-back lifestyle make it an appealing choice for those seeking a change of scenery.
Another influential factor is the advantageous exchange rate between the US dollar and the euro, making Spanish real estate more affordable for American buyers. Additionally, Spain's Golden Visa program, which grants residency and citizenship to individuals who invest a specific amount in Spanish real estate, has attracted many American buyers.
The report also highlights the most sought-after areas among American buyers, including the Costa del Sol, Barcelona, and Madrid. Many buyers are particularly interested in luxury properties located in prime locations.
Overall, the growing interest of American buyers in Spanish real estate signifies a positive trend for the country's property market, which has faced challenges due to the pandemic. The influx of foreign investment and Spain's enduring popularity as an international buyer's destination are likely to have a positive impact on the economy and the real estate sector.
Nevertheless, it is crucial for buyers to exercise caution when entering the Spanish property market, as the process can be intricate and involves various legal and financial considerations. It is advisable for buyers to seek guidance from qualified real estate agents and Spanish lawyers to ensure informed decision-making and protection of their investments. We are here to help!
In conclusion, the surge in American interest in Spanish real estate is a promising development for both the country's economy and its property market. The convergence of factors such as the pandemic, favorable exchange rates, and the Golden Visa program has contributed to Spain's appeal among American buyers.
Contact us today to obtain professional advice to ensure a secure and sound investment.
PSC verified information only