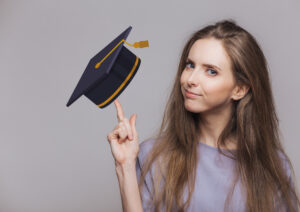 There are those who know from the very beginning what they want to do in life. Then there is no dilemma of which direction to choose when choosing a course and a university. But if you are very curious or just have not decided yet and hesitate between several directions, there is a high probability of making a mistake and, as a result, wasting time and money. And what is even worse to do an unloved business after receiving a diploma.
It is for such students in Spain that there is an opportunity to study under the special program Grado abierto.
This is an open undergraduate program that allows you to study for the first 2 academic years (or 120 credits) without being tied to a specific specialty. This allows you to get acquainted with the basic specialized subjects in order to understand what is closer, and as a result, you will not make a mistake with the choice of a future profession.
But not all Spanish universities offer this program, but only 3 to choose from!
1. University of Pompeu Fabra (Universidad Pompeu Fabra) in Barcelona
He pioneered open education in 2005 and learned from his colleagues in the US, UK and Germany.
The university offers more opportunities in terms of a variety of subjects in specialties such as social, economic, engineering and exact sciences. Students are allowed to choose subjects from 2-3 directions, provided that 70% of disciplines belonging to one specialty are not exceeded.
During your studies, you can get acquainted with criminology, biomedicine, business management, applied linguistics, etc.
Since 2016, 2 more universities have joined the program – the Carlos III University in Madrid and the Autonomous University of Barcelona.
2. University of Carlos III (Universidad Carlos III – UC3M)
Unlike the pioneer, UC3M offers a more limited choice for free study of areas: humanities and social sciences and engineering.
Humanitarian and social includes politics and sociology, law, economics, statistics and enterprise management, humanities, journalism and audiovisual communication.
Speaking about engineering sciences, these are aerospace, industrial, telecommunications, computer and physical engineering, as well as biomedicine.
3. Autonomous University of Barcelona (Universidad Autónoma de Barcelona)
The university offers a choice only in the study of foreign languages ​​and literature, i.e. only in the field of philology.
Students enrolled in the grado abierto system receive assistance from tutor teachers who adapt to university life and unusual learning.
In addition, a mentor is assigned to each student (a senior student who has completed this program). He becomes his older brother / sister, who gives practical and psychological advice.
After 2 years of study, the student must make the final choice towards a specific specialization. In this case, all grades received during the study at grado abierto are taken into account.
Moreover, if the volume of subjects studied, but not chosen by you as the main direction, exceeds 36 credits, the student will receive a diploma of additional interdisciplinary training (diploma de formación complementaria multidisciplinar).
On the one hand, this allows young people to make fewer mistakes at the beginning of the journey and initially learn what they love to do in the modern international system. On the other hand, you may encounter difficulties, for example, in combining the schedules of different subjects and specialties, as well as the constant transition from group to group and adaptation to different teaching methods.
What do you think about this education system?
PSC verified information only