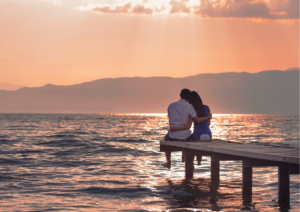 Did you know that in order to legally live with your loved one in Spain, you do not have to go to the registry office and legalize the relationship? There is an alternative – the design of the Pareja de hecho.
⠀
This is an officially registered cohabitation of two persons who are in a romantic relationship and are not legally married. This procedure is available for both Spaniards and residents and even non-residents of Spain.
⠀
There is no general legislation in Spain that governs the process of issuing a Pareja de hecho. Although some municipalities have established their own normative rules for its regulation, for example Catalonia, Andalusia, Valencia, etc., which allows concluding cohabitation in their autonomous region.
⠀
Necessary conditions for the recognition of cohabitation:
▪️ Reaching 18 years of age for both partners or formal parental exemption for minors.
▪️ Lack of close family ties in a couple.
▪️ Proof of cohabitation, which should be stable and continuous, but not always.
!! Depending on the municipality, a certain minimum is required or just a recent joint registration.
▪️ None of the couple should be married or have formal cohabitation with other citizens.
▪️ One of the roommates must be registered at the place of filing documents.
⠀
Registration of the pareja de hecho is possible in municipal institutions in Spain or through a notary, where this procedure is legalized.
⠀
List of documents for registration:
▪️ application for registration of cohabitation;
▪️ receipt of payment of state duty;
▪️ documents proving the identity of the couple and their witnesses, which will be able to confirm their civil union;
▪️ birth certificate;
▪️ joint registration at the place of residence;
▪️ certificate of marital status.
!! The list is indicative, since each locality establishes its own package of necessary documents, which may differ from the above.
⠀
All documents of foreign origin, as for any other residence permit, must be translated and legalized in the prescribed manner.
⠀
After registering a Pareja de hecho, a non-resident can start the process of issuing a residence card in Spain on the basis of family reunification with an EU citizen or under the general regime (in the case of non-EU citizens).
Do you fall under the lucky percentage who can register as Pareja de hecho and finally reunite with your partner? We recommend that you contact us to get a full consultation on your case and collect the correct package of documents for further processing.
Contact us today!
PSC verified information only