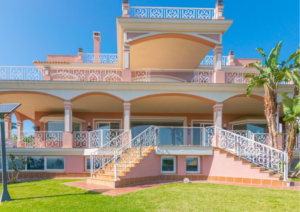 Are you not an EU citizen? Do you dream of living in the Spanish kingdom and at the same time have large savings? An investor's residence permit or Golden Visa is an ideal option to make a dream come true in the shortest possible time and with a minimum of hassle.
Let's start with an important step: choosing the right 
type of investment
 :
1. Investments in real estate from 500,000 euros and more
The purchase can be made by an individual or a legal entity. There is no prohibition on the purchase of several objects (residential or commercial), but it is important to know that the total cost must meet or exceed the minimum without taxes and encumbrances on real estate (mortgages, arrests, etc.).
!!! It turns out that real estate can be mortgaged only if the unencumbered portion exceeds 500,000. If you take out a loan with this money, and it does not burden the purchase itself in any way, then in this case you can safely take the amount that you deem necessary.
2. Investments in financial assets of Spain
For example, in bank deposits, in Spanish funds, shares or participation interests from 1.000.000 euros, etc.  2.000.000 euros investments in government bonds.
!!! Remember, the investment period should not exceed 1 year from the date of application.
3. Investments in a Business Project
There are no restrictions on the minimum amount, but it is important to comply with at least one of the conditions:
job creation

contributing to scientific or technological innovation

investments with socio-economic significance
Have you picked your own option?
Now it's time to find out 
about the basic requirements for the applicant
 :
not be an EU citizen

not be under 18 years old

no criminal record

medical insurance

the availability of sufficient financial resources to support the investor (in the case of filing for family members and them too).

documents confirming investment in Spain
You can apply for an investor visa both legally in Spain and at the consulate in the country of residence. 
What 
bonuses
 does an active investor in Spain receive:
issued immediately for 2 years with subsequent renewal for 5 years;

allows you to legally work both for hire and at your own expense;

allows you to be absent from Spain for a long time (it is enough to enter once a year) and at the same time the residence permit is not lost;

it is not necessary to become a tax resident (subject to compliance with the rules) and pay double taxes;

a happy family life in a sunny country, since you can simultaneously give in to the whole family (for example, a wife and a child under 18) and not live painfully at a distance in anticipation of a reunion.
Do you still have doubts? Sign up for a 15-minute free consultation with us.
PSC verified information only