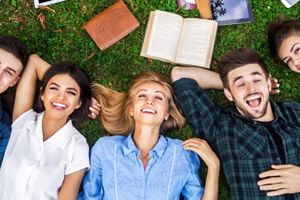 Not so long ago, we talked about a fairly new residence in Spain – a residence permit for internship. A number of advantages distinguish it from other options for extending residence permits for students who want to be eligible for work. And since this species is new, our clients have many questions about the requirements, especially with regard to the master's degree as one of the requisites. In Spain, there are two types of master's degrees – official and private (propio), in connection with which we are often asked whether it is possible to apply for a residence permit for practice with a master propio degree. ⠀
Officially, this type of residence permit is intended for those who completed a higher education degree two years before the date of the permit request or those who are engaged in research activities aimed at obtaining a degree, both in Spain and abroad.
⠀
But what kind of training is suitable for the requisites?
⠀
In this sense, the rules state that higher education or qualifications, university education, higher art education, higher level professional training, higher level professional training in plastic arts and design, and higher sports education are required.
⠀
Currently, in Spain, different study centers create their own study programs, thus developing their own degrees. Thus, there are both private and official master's degrees at universities.
⠀
Therefore, already having a master's degree as such, respectively, and master propio, is quite suitable for applying for a residence permit for practice.
Let us remind once again about the advantages of a residence permit for practice:
⠀
– The student can be outside Spain
– It is not necessary that the study takes place in Spain
– This is a residence and work permit
– Goes into account of the length of service for obtaining citizenship
– Flexible conditions for the employer
– There is a positive administrative silence, etc.
⠀
Have questions? Just contact us!
PSC verified information only