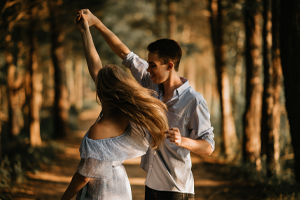 All foreign nationals who wish to enter Spain to visit or reside with their partner must contact the appropriate consular department in their country and submit documentary evidence there to prove their relationship.
What kind of documents could it be?
Proof that the foreigner is traveling with his partner or for reunification, i.e. plane tickets (for the same flight or separately), notarized statement of the receiving party.
Proof of a stable and long-term relationship: apostilled documents from local authorities confirming the existence of a long-term relationship
Documents from Spanish administrative authorities: confirmation of registration for marriage in Spain, joint registration
And:
joint lease agreements

joint accounts

joint ownership of assets

invitations to family events such as weddings, etc.
After consideration, the consular office issues a confirmation certificate to the foreigner, which he / she must present at the border.
Thus, Spain joined the list of countries such as Austria, Croatia, Czech Republic, Denmark, Finland, France, Germany, Norway, Switzerland and the Netherlands, which have already gone towards unregistered couples.
You can get detailed advice on this procedure from our specialists.
PSC verified information only