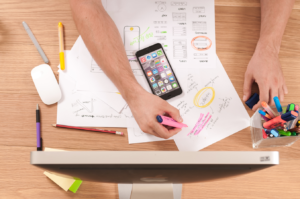 In 2018 we received good news that greatly simplified obtaining a student visa in Spain and attracting young talents to study closer to the sea and year-round sun.
The Decree of September 4, 2018 amended the already well-known Law on Entrepreneurs on 14/2013, dated September 27, 2013, which enabled students to immediately apply for a residence permit after finding a master's or bachelor's degree to find work for a period of 1 year.
Now, having received higher education in Spain, each graduate has the right to extend his stay in Spain to 12 months in order to find work.
Let's try to deal with all the subtleties and features of this change.
So, under the program, students who have successfully completed the following types of training in Spain are included:
Graduates of Higher Educational Institutions
Graduates, Master course
Graduate students
To be completely accurate, the law allows for training programs that fall under "Level 6" in accordance with the European qualification system.
And now another important point. Only students who graduate from educational institutions accredited in Spain and have a special license have the right to apply for this type of residence permit. This means that, unfortunately, not all private business schools are suitable for this program.
Application deadline no earlier than 60 days before or no later than 90 days after the expiration of the student card. Specify details at our experts.
PSC verified information only