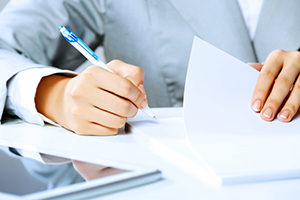 Arraigo is perhaps the most famous Spanish residence, and has many rumours about it that we will  discuss today.
Myth number 1 – it can only be obtained by people who have illegally and continuously lived in Spain for 3 years. This proposal contains two errors at once – firstly, you can leave the country, but no more than 4 months a year, and secondly, you can stay for three years absolutely legally, with visas, other types of residence permits. And only at the time of filing the documents you need to become illegal, that is, to expire your permit document. But even in this case, we will tell you one of the "BUT" – you can apply for arraigo while legally in Spain – only when applying you will need to refuse the current valid permit (visa, residency, residence). These are the subtleties with which we will help you deal with a more detailed discussion.
Myth number 2 – you can apply for arraigo only if you have a pre-contract or work contract. But de jure, that is, by law, the applicant has the right to also act as an autónomo (individual entrepreneur), providing his business plan or having a source of income and sufficient cash to support himself financially without having to work in Spain for type arraigo no lucrativo (residency without the right to work).
Myth number 3- in order to get a residence permit for arraigo, you must definitely live in Spain for exactly 3 years. And here again there are some nuances. After all, there are 3 varieties of arraigo: Arraigo laboral working settled, which allows you to get a residence after 2 years, if the fact is fixed that a foreigner worked for an employer without an employment contract (illegally). In this case, the applicant must have either a court decision confirming his illegal labor activity or a fine imposed by the inspector of the Social Insurance Institution (Seguridad Social) to the employer for an unregistered employee in the state. As regards family settlement (Arraigo Familiar), under Section 124.3 of the Aliens Act, it is possible to apply for a residence on this basis if at least one of the applicant's parents or the applicant's minor child is a Spanish citizen. For example, the child of a foreign citizen whose second parent is a Spanish citizen. In this case, arraigo can be served immediately, you just need to confirm the fact of kinship.
Myth 4 – The main evidence of a 3-year stay is only a residence permit for all three years. Not only and not necessarily registration, but there must be accompanying documents confirming residence in Spain: rental agreements, payment and utility bills in the name of the applicant (water bill, electricity), medical trips to the doctor, invoice for mobile communication, as well as a certificate from the city administration on social integration in the Spanish environment. If you do not have a residence permit for all 3 years, but there is other evidence of being in Spain, you can apply for this type of residence permit.
We are ready to help you to chose the right  type of resident. You can ask any questions to our lawyers by phone +34 722 727 205 (WhatsApp), or contact us by email info@prospainconsulting.com
PSC verified information only