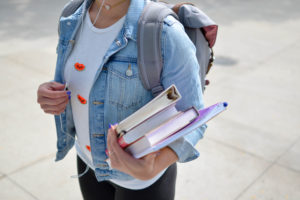 So, in addition to direct admission to a Spanish university, private or public, students have the right to make an academic transfer.
The main details include: to study at least for 1 year at your educational institution. Of course, successfully and without "tails".
When submitting documents for approval, it is necessary that at least 30 credits be collected. Therefore, we recommend that our customers choose a faculty and a university in advance so that the programs more or less coincide with the Spanish ones.
It is important not to miss the transfer period, since it occurs at a strictly defined time and is only one month.
So, here are the official details required for academic translation. BUT, we draw attention to the fact that each university has the right to request additional documents. Also, all certificates, letters, must be translated into Spanish, and some of them must have an apostille, with the exception of documents issued by countries of the European Union and the European Economic Area.
Documents:
Identity and citizenship of the applicant;
A certified copy of the official academic certification, which includes selected and approved subjects, the number of hours and a rating system with explanations of the scale (indicating the value that is considered equivalent to the approved);
Statement on equivalence of the average score of the academic report on study abroad issued by the Ministry of Education;
Study plan for your "home" university specialty from the beginning to the end of studies;
Confirmation university credits for subjects delivered at the native university. To obtain admission, a minimum of 30 recognized university credits are required.
In addition, when submitting documents, you can attach an explanatory letter that motivates your request and sets out the circumstances and reasons that you consider interesting and significant. In this case, the described situations (for example, awards, certificates) must be translated and, if possible, notarized. In the case of equivalent applicants for a place, such a letter may help make a decision in your favour.
Some universities may request a statement that the applicant did not simultaneously submit an application for approval of the degree (homologation) and qualification (partial recognition of the equivalence of foreign education). It is also necessary to pay a fee for filing documents. At the moment, at state universities in Madrid, it is 70 euros.
The list, as you see, is impressive and serious. Preparation can take a lot of time, because even the transfer of university credits can cause a delay, since one item, depending on the hours, can be 4, 6, or even 8-12 units. But leave your worries to us! If you contact Pro Spain Consulting, we will take care of everything and help you go through this procedure quickly and "painlessly"! Do not delay your chance – contact us today and take this important step into the future!
We will help to collect all the documents, we will offer you real-life proven examples of documents and forms that will be easily considered in Spain.
Contact us now for more information.
PSC verified information only